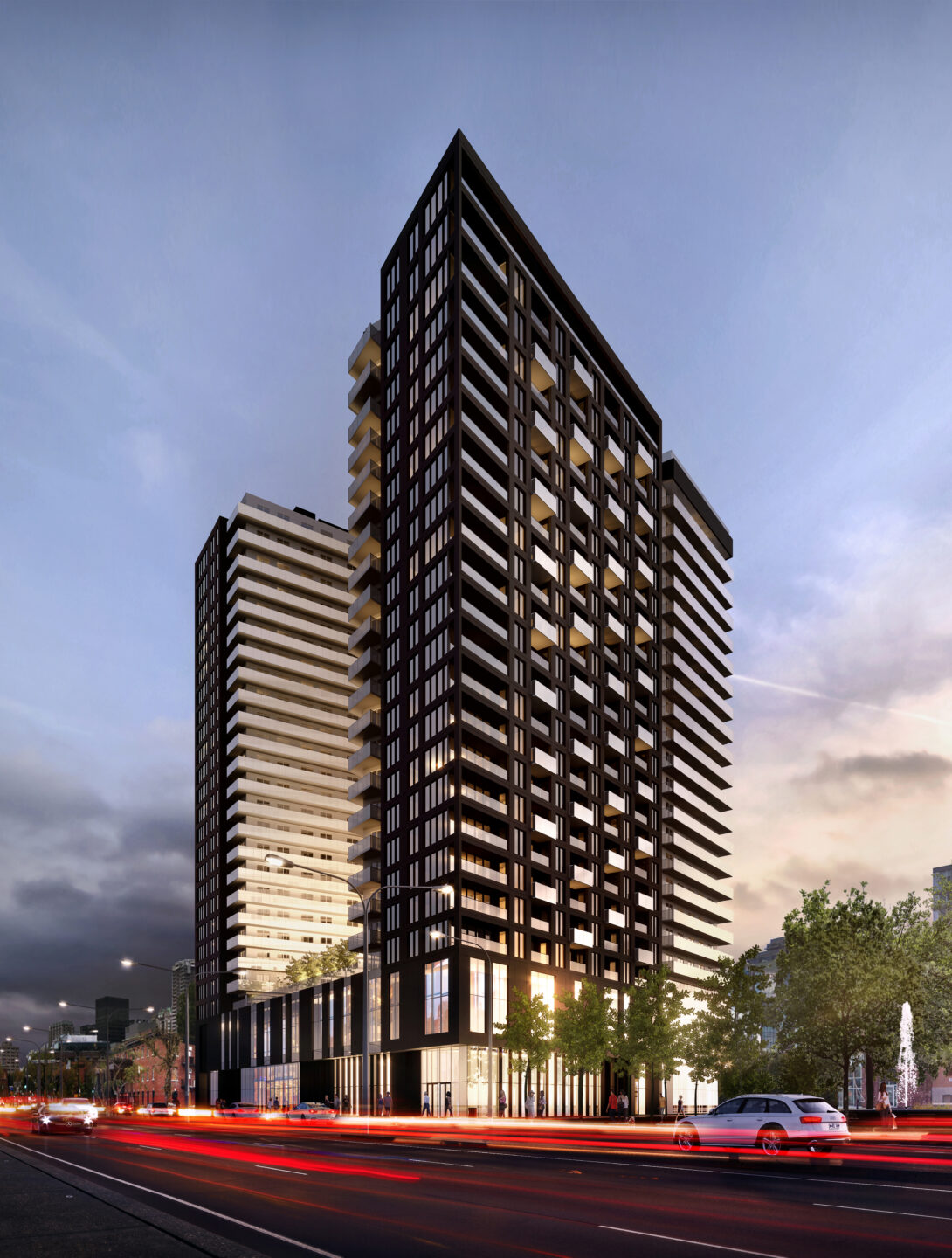 A unique project in the heart of Downtown Montreal
Alexander apartments is a new and modern rental project developed in two phases, each offering studios, 3½, 4½, 5½ apartments and penthouses. Located at the corner of boulevard rené-lévesque and rue du sussex, near the atwater metro station, alexander apartments is an integral part of the ambitious square children's redevelopment project, helping revitalize a central neighbourhood shaped by multiple influences and rich in history.
Phase 1 and 2: Immediate occupancy
Inspiring living areas
On the rooftop of both 2 towers, Alexander Appartements offers you spacious terraces with a BBQ area and panoramic views of Mount Royal and downtown. Living at Alexander Apartments also means diving into the outdoor swimming pool of Phase 1 and enjoying the vibrant atmosphere of the urban chalet on the 26th floor of Phase 2. Tenants will have access to a gym, an indoor swimming pool, spa, sauna, yoga room and relaxation area, all located in the adjacent building, next to the project.
Contact us
High-end condo living
Alexander Apartments offers you the refinement of an exceptional lifestyle. The vast garden connecting both phases of the project, the surrounding green spaces, and the sumptuous common areas with dedicated spaces to train and unwind, combine with the hustle and bustle of urban living to offer you the best of both worlds. Co-existing with the EstWest Condominiums project, Alexander Apartments is the ideal solution for young downtown professionals looking for the simplicity of renting while enjoying the charms and attractions of condo life.
Discover our units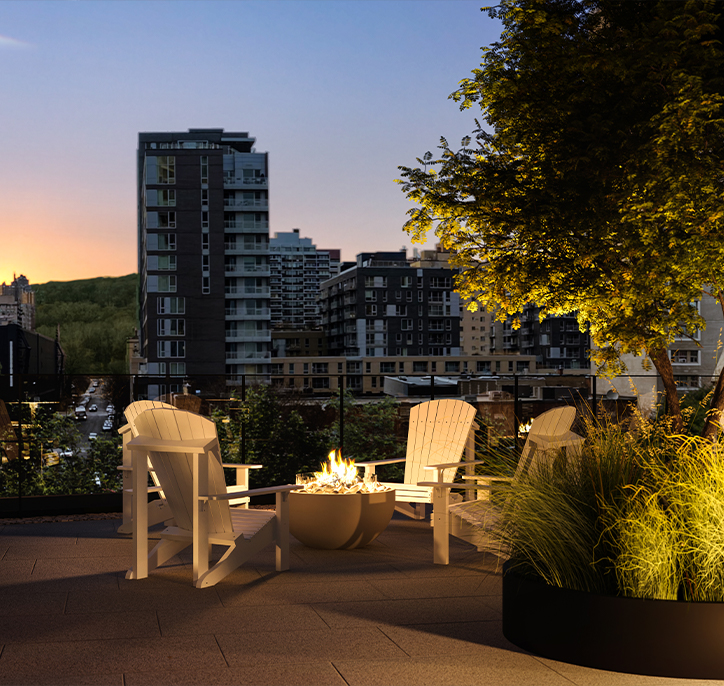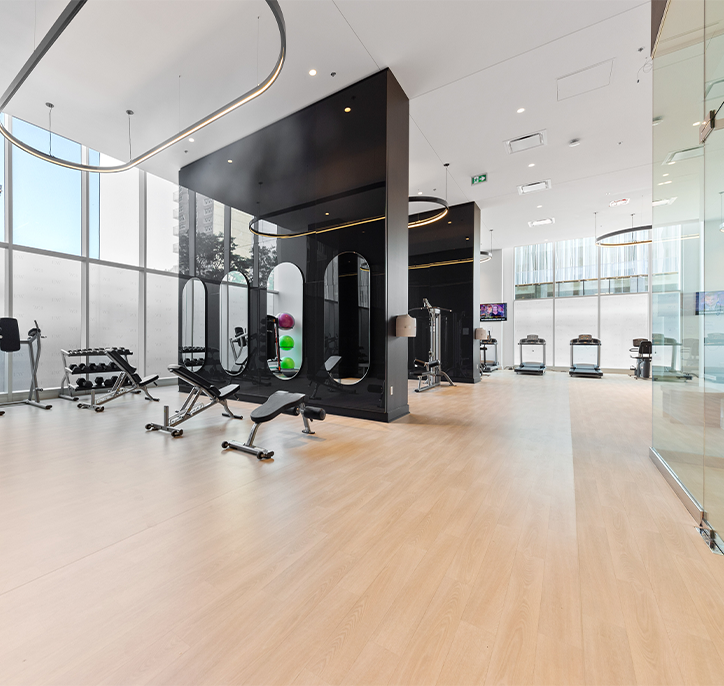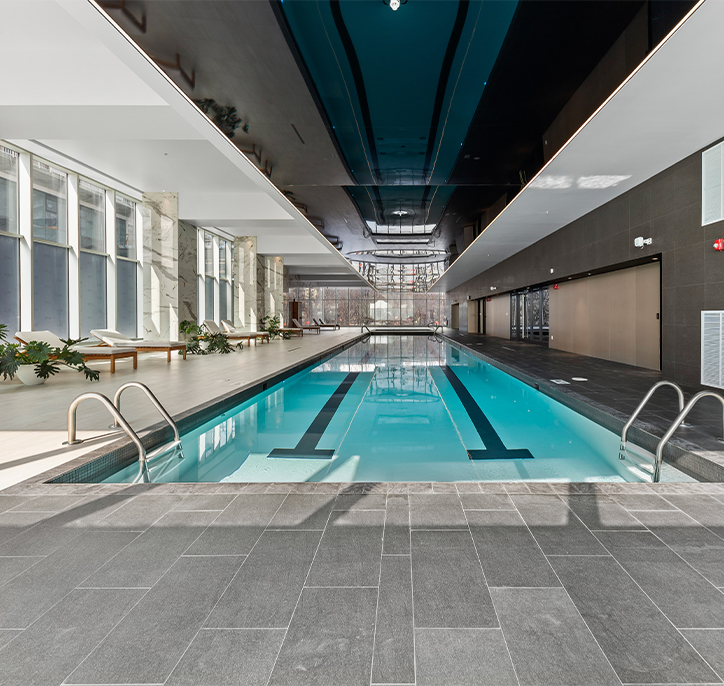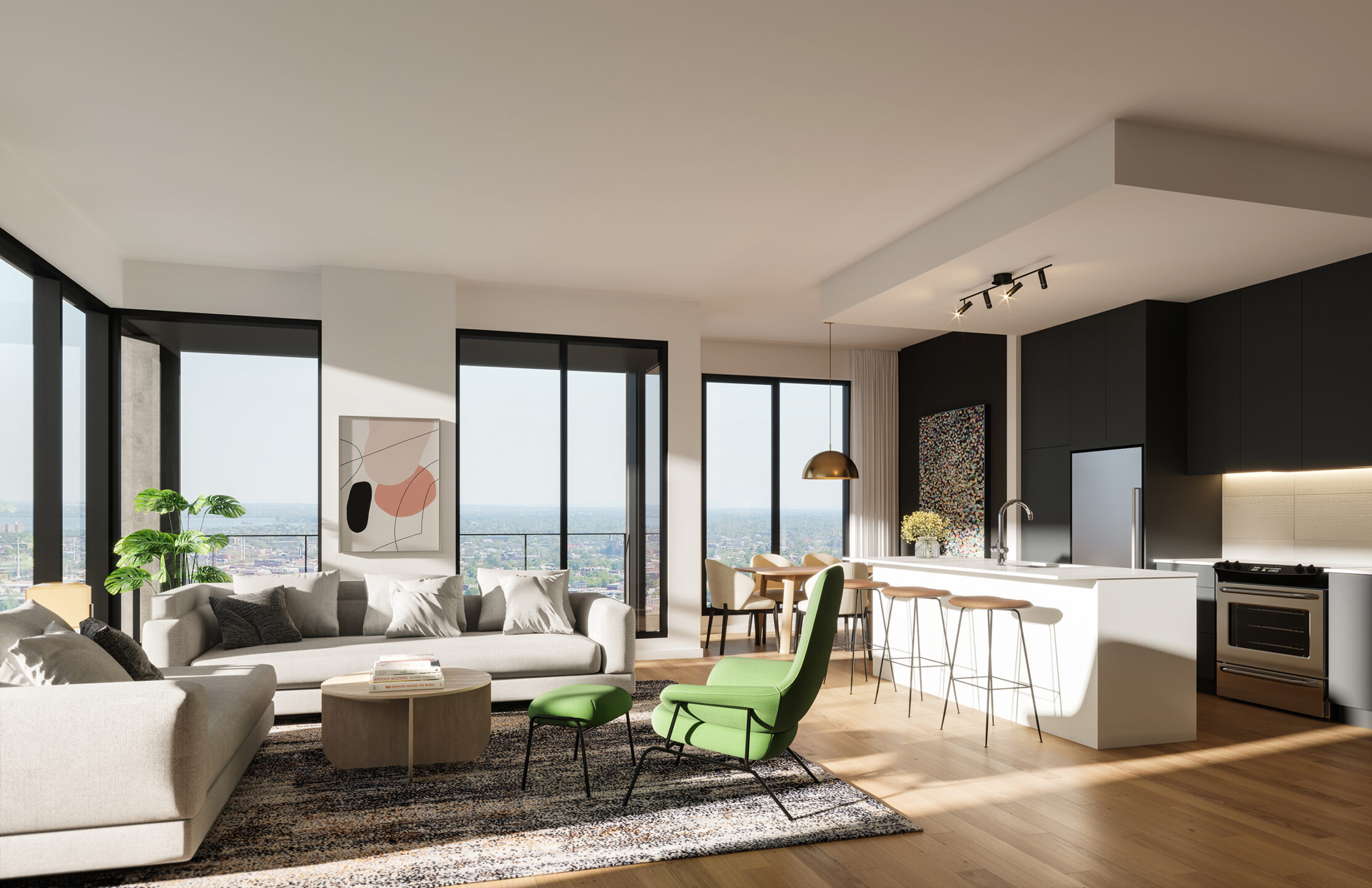 Brightness, finesse and elegance
Made up of 24 and 26 floors, the 2 phases total 496 apartment units: studios, 3½, 4½, 5½, and penthouses. All units feature large windows as well as balconies, loggias or terraces. This rental formula includes electricity, heating, air conditioning, high-speed internet as well as appliances (fridge, stove, dishwasher, microwave, washer and dryer). Optional storage and parking spaces are also available.
Discover our units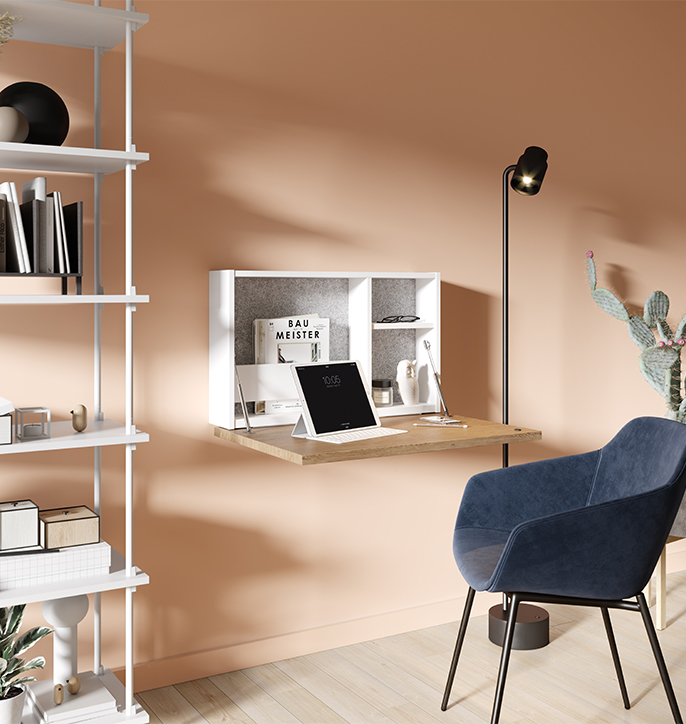 Exclusive workspaces by Artopex
Having a comfortable and functional workspace at home has become a necessity. Devimco Immobilier and the Quebec based company Artopex are teaming up to create bright and luminous home offices, adapted to each unit. The customized arrangement of furniture is designed to meet everyone's needs. The evolving layout is perfect for creating a division between your workspace and the rest of the house.
Artopex workspaces are offered in some units of Alexander Apartments Phase 1 only.
Contact us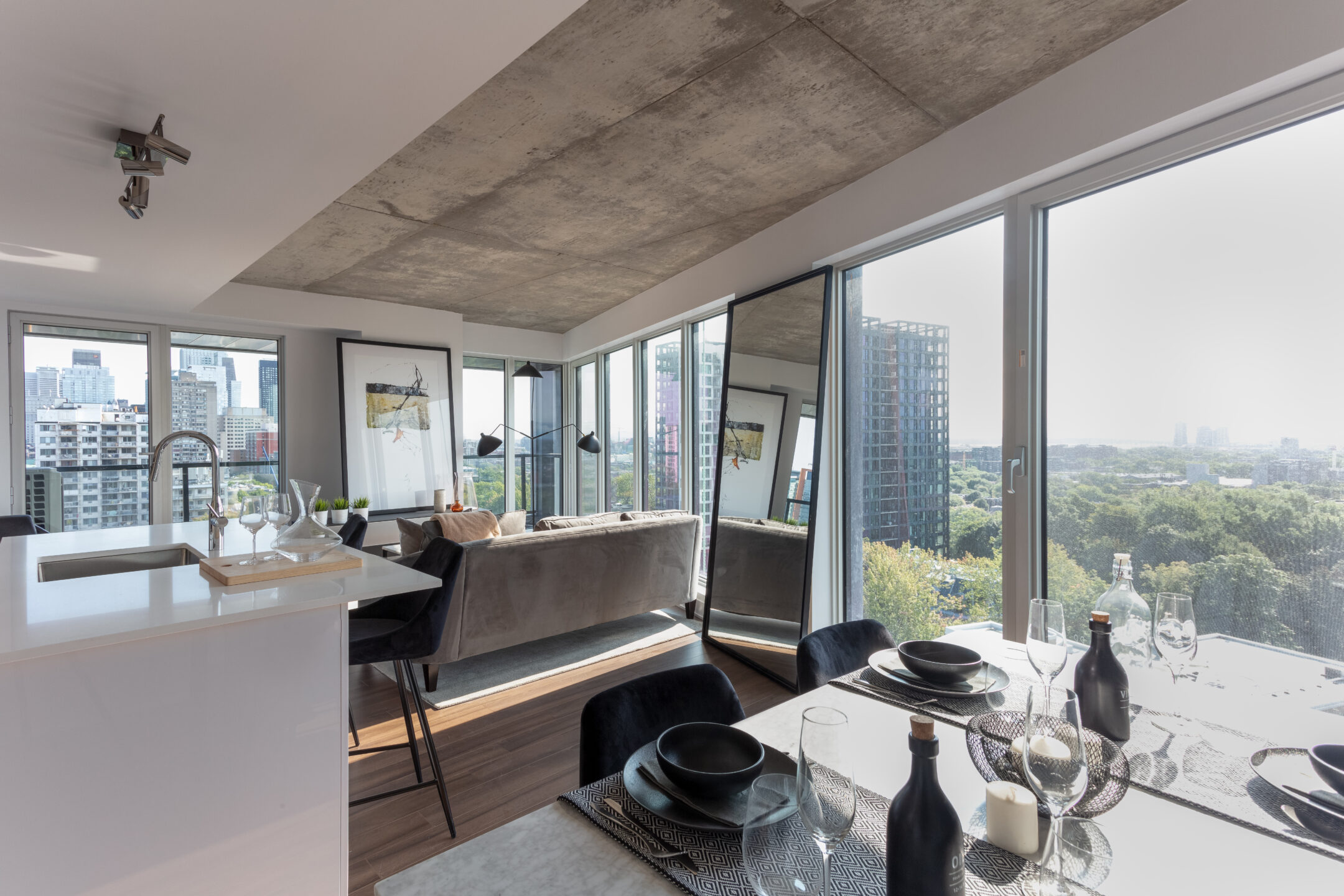 Living in a new rental complex
Choosing alexander apartments means being among the very first tenants and enjoying a brand new apartment. The two phases of the project are equipped with elevators, 24/7 security, and offer you all the luxury of the condo projects that make the reputation of Devimco Immobilier!
Phase 1 and Phase 2: Immediate occupancy
Make an appointment
The essentials on-site
Near the project, you will find a wide selection of shops, entertainment venues, workspaces and a library to ensure an exceptional lifestyle. Essential amenities nearby your home, that's what awaits you at Alexander Apartments!
Discover the neighbourhood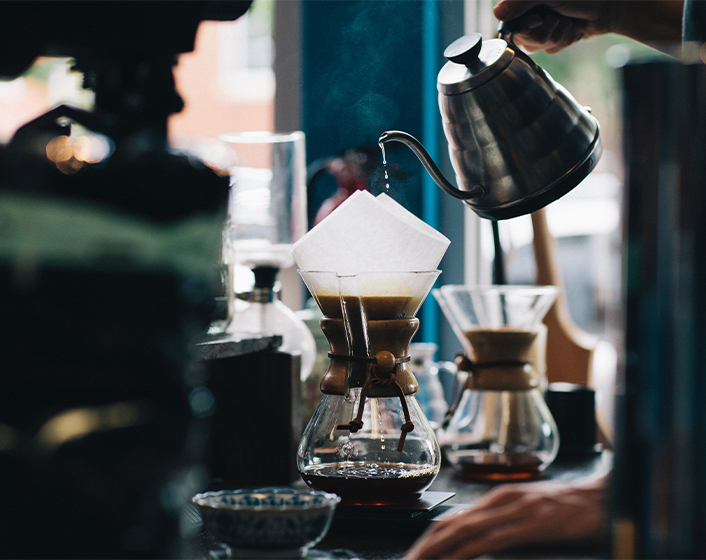 Easy access to downtown
Close to downtown and to the rich heritage of Westmount and of Shaughnessy Village, Alexander Apartments is located near several bus route, Atwater and Lionel-Groulx metro stations, Alexis Nihon Shopping Center, Concordia University and Dawson College, and a variety of restaurants and shops.
Discover the neighborhood